Quality Control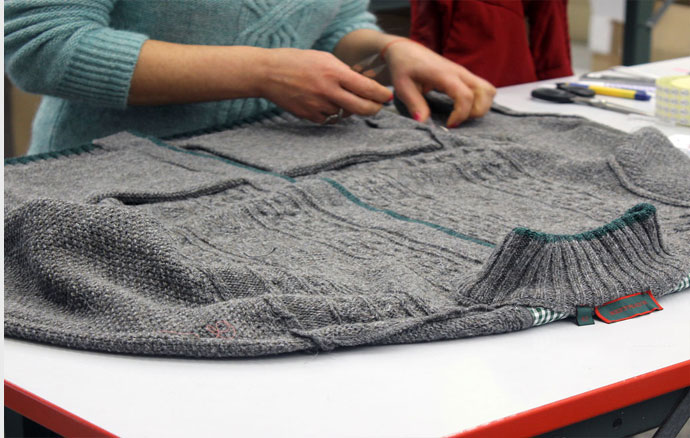 AA FASHION LTD., A & A Fashion.
A House of Quality Buying & All Kinds of Imported Yern Supplier.
Quality control: Once an order has been placed to the supplier, we take the following steps to check the order in the factory & merchandise from development to shipment.
We draw samples of fabric, yarn to be used and check its quality, weight, shrinkage, color fastness, etc. We call for lab-dips and obtain buyers' approval of shades before bulk fabric is dyed.
Before starting the production we obtain approval sample and check it minutely in all respects such as size specification, workmanship, cleanliness and proper fit of the garment. We also suggest from time to time, possible improvements in production process to improve workmanship and get perfect goods from the factory for shipment.
We do offer all kinds of sweater, cardigans & pullovers with different composition of yarns & gauges; Denim/twill pant, shirt, skirt, tops etc. with different oz, washing shade with different print & embroidery; knit-T-shirt, polo-shirt, pique polo, tank tops, fleece and sweat shirt items etc. with different print, style & embroidery (for kids, ladies & gents). But we are supplying all mainly sweater, knit-T-shirt. For the demand of buyer we are working for giving the best support from all the corner of all garments & textiles.
Our quality controllers visit factories at regular intervals, making surprise check, to see that only the perfect quality is produced and reject sub-standard and defective pieces in the production pipeline itself.
When the consignment is ready, we carry out systematic inspection as suggested by our buyers. If the merchandise is found satisfactory, we issue a certificate of inspection.